MBA COFFEE CHAT IN BALI
Pursuing a business degree is a significant investment of your resources. Learn more about what the Asia School of Business MBA (ASB MBA) can offer you, and make sure it is the right fit for you to achieve your career ambitions.

Established in 2015 by the Central Bank of Malaysia in collaboration with MIT Sloan, the Asia School of Business aims to bring together the rigorous education of the West with the economic opportunities of Asia and nurture future business leaders.

Speak to Kristina Rai, Chief Operating Officer in this 30-minute session to explore how to gain a global perspective through ASB MBA, improve and transform your career, and learn more about our fellowship.
 
About Kristina Rai: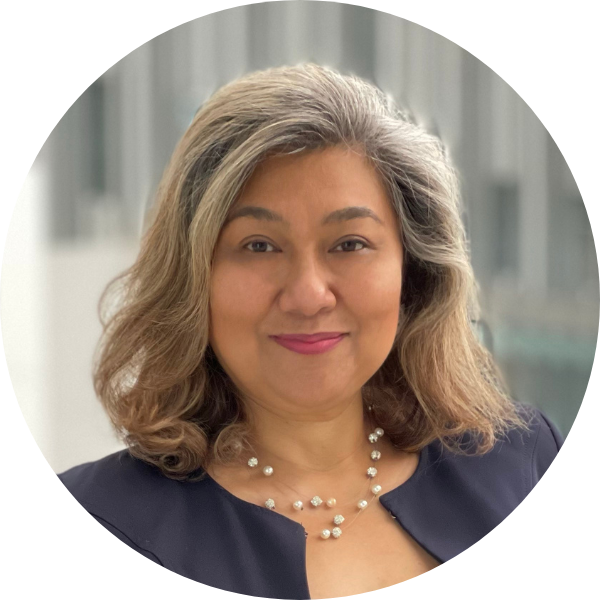 Kristina is the Chief Operating Officer for ASB. She oversees the administration, planning, governance and implementation of ASB's campus operations and services, human resources and talent management, finance, IT, legal and corporate secretarial services, Office of the Registrar, internal quality assurance, leadership corporate office, coaching/counselling, admissions, corporate development, career development office, marketing, sales, and development and advancement for ASB's community of students and staff.

Kristina has 30 years' experience in the Central Bank of Malaysia (Bank Negara Malaysia) where she has led and managed diverse groups of teams in the areas of human resource development, corporate planning, international relations policy and cooperation, and financial services negotiations for Malaysia's free trade agreements.

Kristina was awarded full scholarships from Bank Negara Malaysia for her BA in economics from the University of Malaya, Malaysia and MA in Economics & Social Studies from the University of Manchester, UK. She is a Certified Professional in Learning Performance (CPLP) from the Association of Talent Development, USA.
 
Note:
Please include your LinkedIn URL or/both resume during registration.
Seats are extremely limited, so register today!
Events Location, Time, and Date: